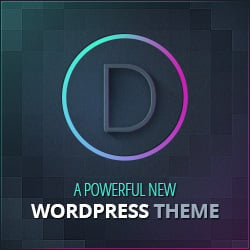 Cardigan Internet Radio joins calls to Save the river Teifi with parts of the river  struggling with Phosphorus pollution. See these two reports from Natural Resources Wales – (Phosphorus 2017-19 + 2023 Revision)
Sewage is also being dumped into the river Teifi at an increasing rate. You can view a UK wide 'sewage map' from The Rivers Trust here.
This is directly from the UK Governments website titled 'Sewage in water: a growing public health problem'- full article here.  
Published on the 27th of June 2022.
"Our rivers, seas and waterways should…be free from sewage to reduce risk to the public. There are 2 major issues to tackle. Both have solutions.The first is raw sewage discharge from the sewage network and in particular storm overflows…storm overflows act as a safety release valve, but were intended only for exceptional circumstances when the public would be unlikely to be using rivers.
After the Environment Agency required the water industry to install monitors on overflows, data shows that their use is now not exceptional. In some cases, up to 200 discharges a year are occurring.
The second major issue is coliforms from the continuous normal discharge from sewage works… Eliminating discharges of coliforms from sewage works upstream of popular recreational areas will go a long way to reducing human faecal infective organisms downstream…
We have 2 stretches of river in England and Wales with bathing water status. There are over 500 in France."
Mark Drakeford First Minister of Wales said "We are a government committed to our rivers" as he confirmed details of a new action plan agreed at the latest 'River Pollution Summit'.
The summit, held in Cardiff on Wednesday, March 8th, included senior representatives from regulators, water companies, developers, local government, farming unions, academia and environmental sectors.
First Minister Mark Drakeford said:
"At this year's summit, we discussed the need to be able to move at speed and accelerate actions, to strip away any unnecessary complexity and provide certainty".
The First Minister added: "I am confident that delivering the actions identified will allow housing development in the affected SAC river catchments to restart.
There is no single measure which will solve this problem and even a contribution of measures will take time to undo the cumulative harm of the past."
He continued: "Although there have been improvements, we need to take an integrated catchment approach focusing on multi-sector co-operation and nature-based solutions to drive water quality improvements."
We are all responsible for the health of the river Teifi, but in regards to sewage reaching parts of the river people might use recreationally, that responsibility lies directly with Dŵr Cymru/Welsh Water and it's three directors. 
Save the Teifi.
You can join the campaign to 'SaveTheTeifi' by visiting www.teifi.one and joining their Facebook group.
You can also keep up to date with the 'SaveTheTeifi' Campaign on the Climate Resilience Show, exclusively broadcast on Cardigan Internet Radio every Thursday between 5pm and 6pm – available on playback on our home page.